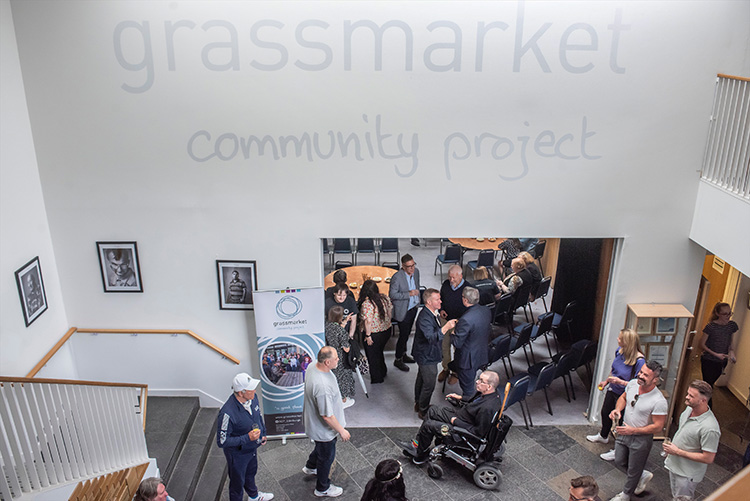 The Grassmarket Community Project celebrated the opening of their new pavilion cafe with a visit from Ricky Ross. 
The event thanked donors and sponsors for their contributions and everyone else that helped to make this happen.
Thanks to: Max Fordham, Headland, David Narro, Augustine United Church, Greyfriars Charteris Centre, Ryvoan Trust, Wolfs Foundation, Tom Farmer, William Grant Foundation, Colorado, Links, Barcapel, Clothworkers Foundation, Hope Trust, Gloat Foundation, Marshgate Charitable Settlement, BCC Ltd, Hoskins and the GCP members.